---
Why does your team NEED an online timesheet?
Think an online timesheet is only about tracking time for reports? It's so much more than that. Employee timesheet software empowers your business to use real-time data, analyze it, and boost productivity with ease. Here are 5 great reasons to grab a timesheet online and add it to your business today:
1️⃣ Reduce errors in time tracking
As humans, we find it difficult to estimate our time accurately, and this can lead to data errors. But by tracking time with a timesheet online as you go, you not only get more accurate data that can be used to boost performance and productivity, but your staff gets to know how efficiently they're working as well.
2️⃣ Save your employees time and energy
No one wants to spend their working day filling out forms and manually tracking time. Not only is this time-consuming, but it's also a waste of your valuable resources. Instead, grab automated time management functionalities with a timesheet app.
3️⃣ Available wherever you are (not just the office)
Need data for an important report? Or maybe an employee review? Or to plan your next project? Great! But what if you're not at the office? As more people work remotely, getting access to the information you need when you need it is a massive priority, and online timesheets deliver with ease.
4️⃣ Add transparency and boosts efficiency
The key to business management is productivity and efficiency. Adding a timesheet app to your stack allows for greater transparency within the company that empowers you to make the right decisions based on actual data.
5️⃣ Spot burnouts before they happen
Ever since we started working more and more at home, managers have been finding it more difficult to spot the signs of burnout. By having seamless time tracking tools in place, teams can more closely monitor workload and productivity and analyze whether a team member is becoming overworked.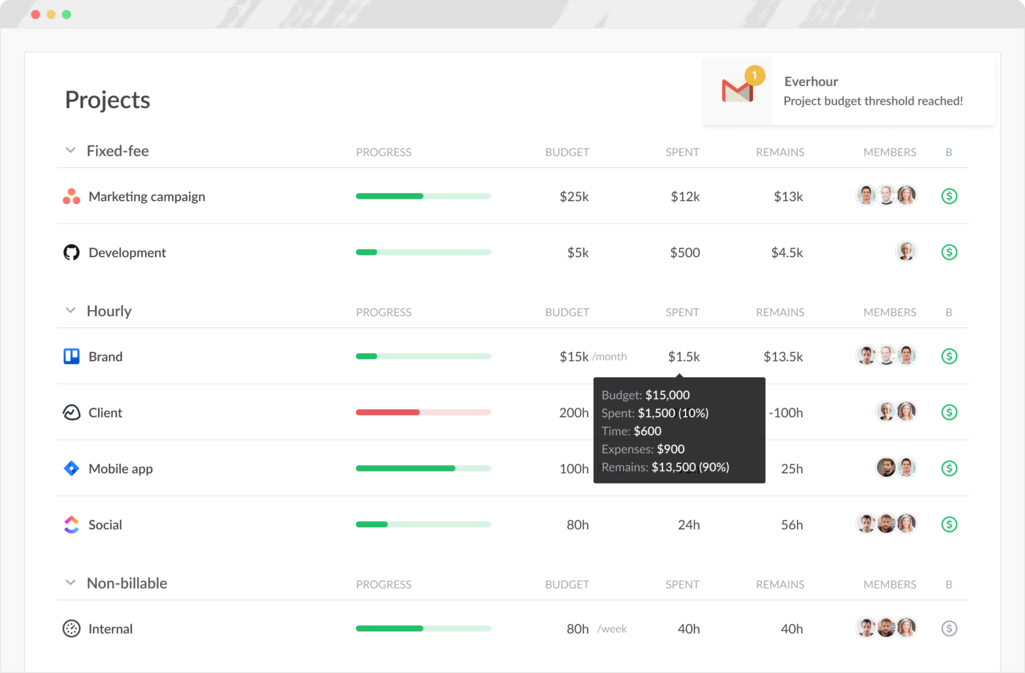 ---
What employee timesheet functions should you look out for?
Not every timesheet app is created alike. That's why in your search for the perfect software solution for you, you should look out for the following functions to get the most from your solution:
✅ Works with your project management tools
Your PM tools likely form a vital part of your business operations, so when choosing a timesheet app software, it's essential you choose one that integrates seamlessly with your current project management tools to avoid any unnecessary complications. While fully standalone software can be great if that's all you need to get your business up and going, having that level of seamless integration not only ticks all your boxes when it comes to timekeeping but also ensure your team isn't jumping between software tools.
✅ Keeps it simple for time-tracking newbies
Thinking of making the jump to adding time tracking to your organization? Or maybe you have a system in place already? Adding digital manual time tracking via an electronic timesheet empowers your business to keep better track of the time they use. Perfect for businesses that are spread out geographically or when you need your records to be digital.
✅ Clock-in, clock-out functionality
Knowing how much and when your employees' work gives your business the tools to make the most essential decisions. That's why clock-in, clock-out functionality is essential in resource planning. It also helps you manage your payroll too.
✅ Helps you estimate time and budget
To get a better grip on how time and budget work in your organization, you need the right data at your fingertips. The right time tracking software will help you evaluate current efficiency and plan for the future.
✅ Filters to suit your needs
The data available is only as useful as your capabilities of using it. Carefully designed filters help you to access the specific data you need about your company when you need it. Find the correlation between time and budget, working hours per week, or average project time, and so much more.
✅ Easy to visualize dashboards
Endless spreadsheets can be hard on the eyes. Instead, choose a software that gives you the data you need in an easy-to-read and understandable format, such as a visual dashboard. Immediately see the areas of strengths and weaknesses and adapt your strategy to work better.
✅ Custom time reports
Every company has different needs when it comes to reporting. That's why choosing an employee timesheet software that allows custom reporting gives you the power to tailor your time, budget, and project reports to suit your actual needs, not a standard pre-set.
Nice-to-have extra features
time approval settings,
lock time editing,
correct employee time,
deactivating uses,
roles and permissions,
summaries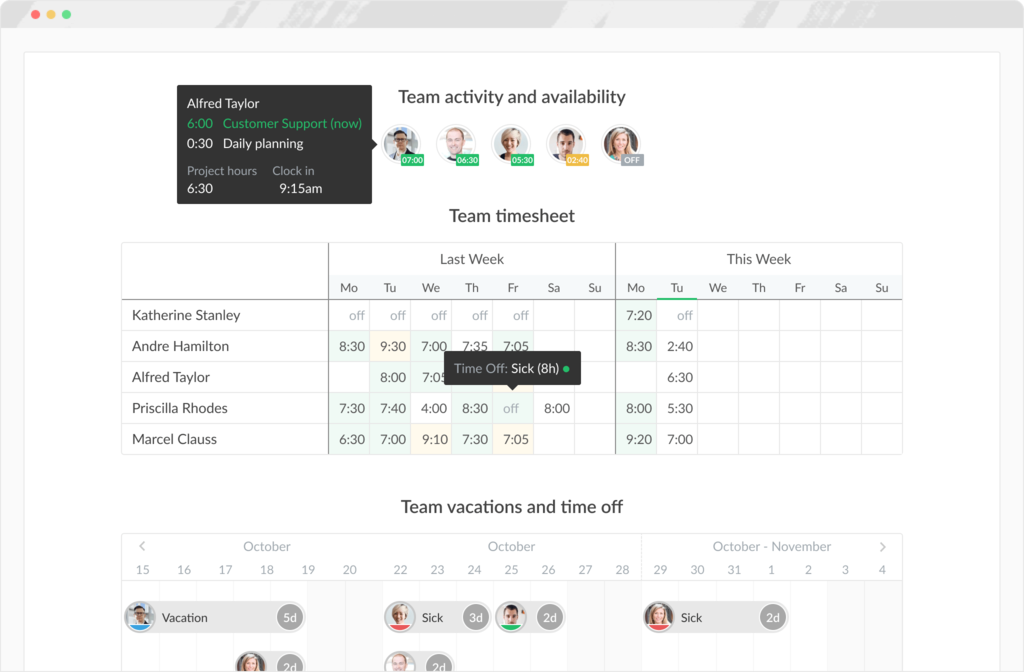 ---
How do electronic timesheets help with reports and data?
Getting the right tools on hand to track your time and budget help you make your business more efficient. But how? Here's how Everhour's timesheet app and reports can benefit your team in a big way:
See your data in action 📈

Visualization tools help you to quickly see how the data really looks. Quickly highlight areas for improvement and boost performance based on time metrics. Make your time tracking error-free. Putting in an incorrect time or data is easy to do. With manual time tracking via an electronic timesheet, you can avoid errors by tracking your time as it happens. Keep it simple and accurate.

End disputes on working time 📐

Everyone knows when and how often they worked, so there's no room for inaccuracy in payments. This ensures everyone is on the same page.

Allows you to optimize overall performance 👏

See your team's time strengths and weaknesses and optimize your business based on factual data. By doing so, you can empower your team with metrics and help them to work more efficiently.

Know who worked and when ⏱️

Pay your team accordingly and plan your human resources for the future. Make accounting a breeze and keep your records clear.

Gets rid of extra paperwork 🌳

Become more environmentally friendly by going digital and ridding yourself of that extra paperwork. Digital is the future and the sooner you get your records in electronic format, the better.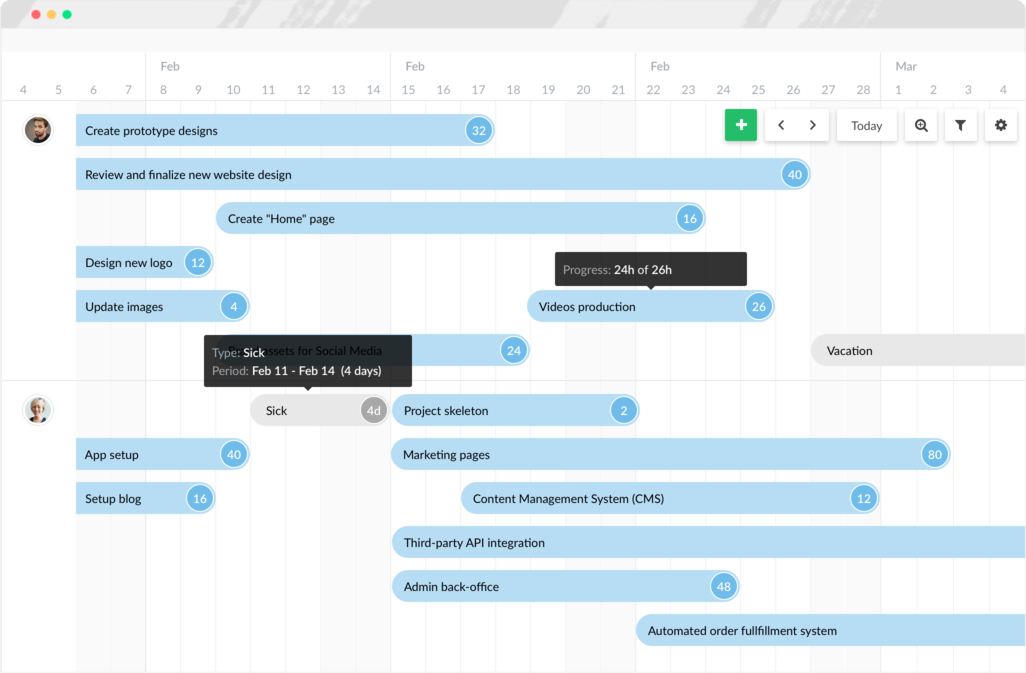 ---
Timesheets app and how they help with
Project budgeting

Time equals money. That's why by knowing the time you spend on a project, you can better plan your projects for the future.

Planning resources

Know how many staff you need to complete any given task and how often it takes them. With time tracking, you can more accurately plan the resources you will need for the future.

Client billing

Track time and bill accordingly armed with accurate time data for your team. Seamless charts make easy reading for you and your client, so everything is clear from the get-go.

Status reports and more

Adding a timesheet app to your stack allows you access to a world of valuable data that can be used to help your team. Get status reports, employee productivity, budget, and more

Estimating costs

Know how much a project should cost before you start. Accurately estimating costs not only creates a good relationship with your client but helps ensure your own liquidity with accurate cost-time data.
---
How to fill in a timesheet online with Everhour: a step-by-step guide
Step 1: Create an Everhour account

Sign up for free and install our browser extension. This way you can click on the timer icon in the browser toolbar to quickly start the timer, add time to any task, edit time or estimate, and more.

Step 2: Add your projects and tasks

You'll need something to track time for. That's why at this stage, it's essential to add some tasks or activities for your employees to track their time for.

Step 3: Invite your team

Now it's time to invite your employees and allow the time magic to happen. You can send them a custom link to sign up or do it automatically via email.

Step 4: Start tracking time

Now it's up to your team to add their time accordingly. They can record the number of hours they've worked for the tasks through Everhour's browser or mobile app.

Step 5: Make custom reports

Once you've tracked time for a little while, you can start to generate reports based on custom parameters to see how your team is doing. Aside from the online dashboard, you can even download the files in CSV, Excel, and PDF to make it even easier.

Step 6: Find out more...

Timers page shows what your team is doing right now. Timesheet page helps to view the structured picture of the time a member spent for a week. Timecard page displays when a user started their workday, when they had breaks and when they finished their work. Timeoff page shows all vacations, sick leaves, and any other PTO types.