Simplify time and expense tracking with Everhour
Log expenses with no extra effort, share them with your accounting department and optimize your financial processes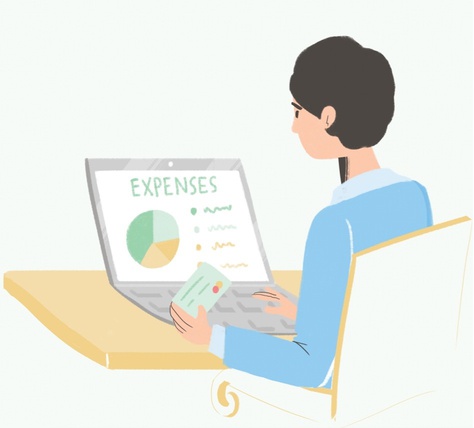 How to track business expenses with Everhour
See how Everhour's expense tracking function looks and works, and ensure
you deliver your projects on time and budget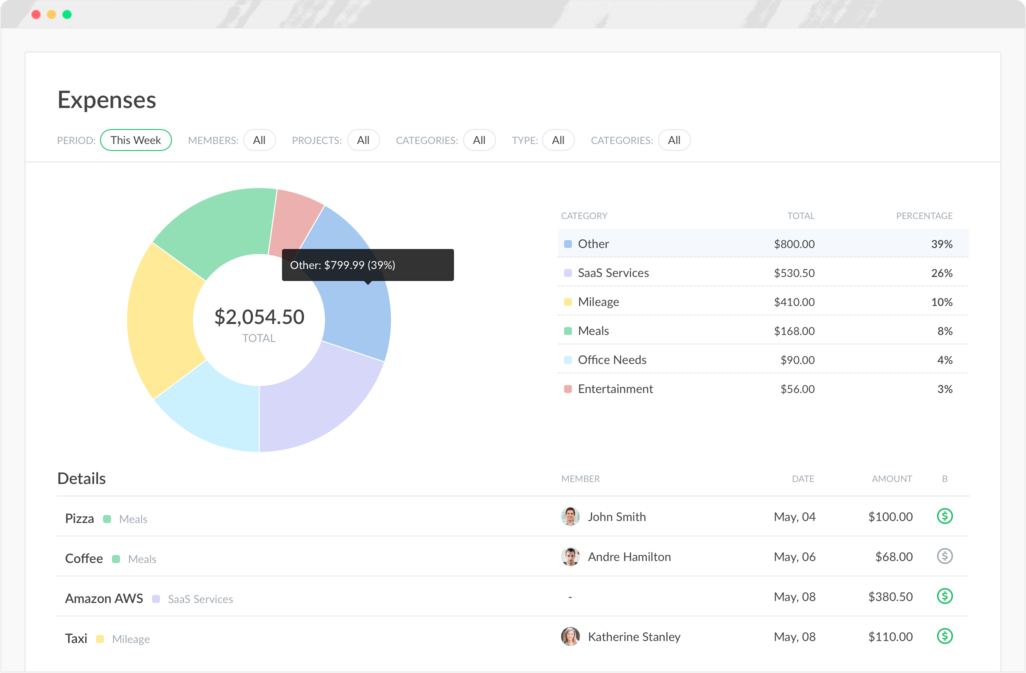 Top reasons to track expenses
Ensuring your business is profitable is business rule No.1; but these are the other top reasons
you need to track your expenses
Running costs at a glance
No need to bury yourself in spreadsheets, see your business expenses at a glance. View key data in real-time via charts, graphs and more to make sure your finances are on track.
Reimburse employees
Sometimes your employees may need to pay out-of-pocket for small expenses, ensure these are tracked and refunded as soon as possible with our expense tools.
Use costs in project budgets
Make building a strong, transparent working relationship with your client even easier by delivering clear budget costs. Track expenses with ease and deliver clarity to your project budget.
Use in client invoices
Aside from managing your employees time, you might need to track other project expenses, such as buying a design template, paying for a server, etc. Ensure all is tracked and invoiced clearly and accurately.
What does Everhour do exactly?
Managing your finances is a crucial part of the success of your project, ensure accuracy,
transparency and efficiency with Everhour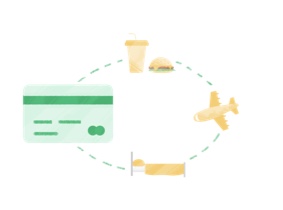 Track expenses
Easily record work-related expenses such as materials, travel, and other that incurred on the job.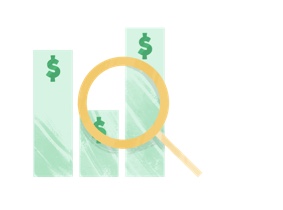 Analyze
Dive in and review expenses for specific projects, clients, and team members.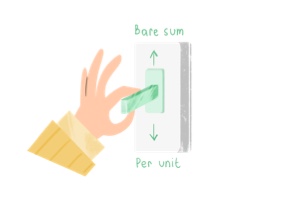 Unit pricing
Instead of entering the bare sum, switch on the unit price per expense category (e.g. enter 2 miles or 5 copies).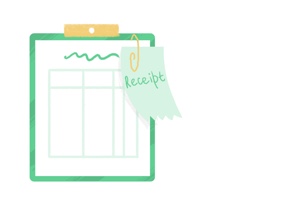 Attach receipts
Upload a receipt when you add an expense to account for spendings.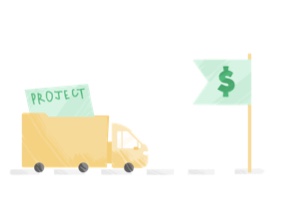 Track budgets
Expenses can be counted in project budgets or can be excluded.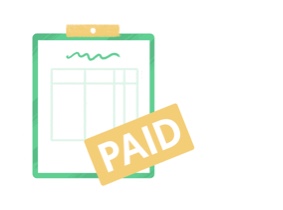 Include into invoices
When ready, add the unbillable hours and billable expenses to an invoice in a single click.
More than just expenses tracker
Take a few minutes to go over the other solutions