Everhour vs Toggl
Thinking of making the right choice between Toggl and Everhour? We want you to succeed in finding the best time tracking software for your business.
In spite of the majority of blogs that provide comparison only on some features a tool has, we believe that it's crucial to start with understanding the concepts and principles embodied in a product and how they will affect (ideally complement) the workflow at your company.
So many times we've tried a new tool, invested the time on its integration, only to realize in a few months that the data cannot be analyzed the way we need. Moreover, the product does not give the necessary insights or flexibility, and product team is not planning any further development.
Below, you'll find information that will help you to compare the basic principles of Everhour versus Toggl, our vision, plans, as well as thoughts from current Everhour customers who have made the switch.
---
👉 Integrations
If your team is actively using such well-known project management tools like Asana, ClickUp, Notion, Basecamp, Trello, GitHub, Monday or Jira, Everhour offers just the best integration for any of them.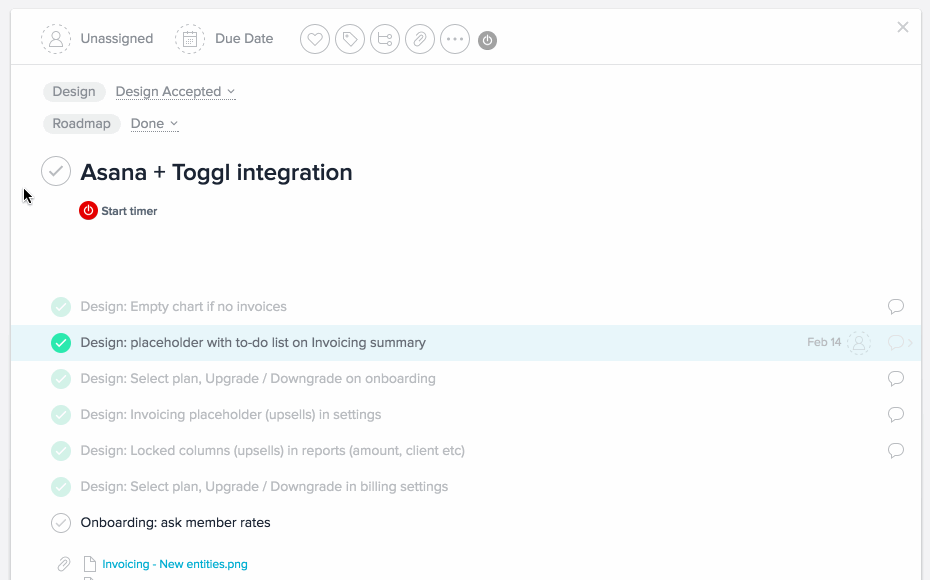 Consider Asana for example. All that Toggl does is adding an icon to the task pane (see above). When you click on the link, Toggl plainly creates a time entry on its side that has the same name as your Asana task. Just by copying the text.
Toggl does not sync any data from your project such as tags or sections. If you rename an Asana task, you and all your colleagues have to rename everything in Toggl. If you create a new project, you have to rewrite it in Toggl manually.
Toggl gives no option to log or edit time inside Asana manually. You can see the reported time in Toggl reports, and it is not possible to view the logged hours in Asana.
At Everhour, we aim at complementing Asana's interface with a bunch of useful data, thus improving your existing workflow.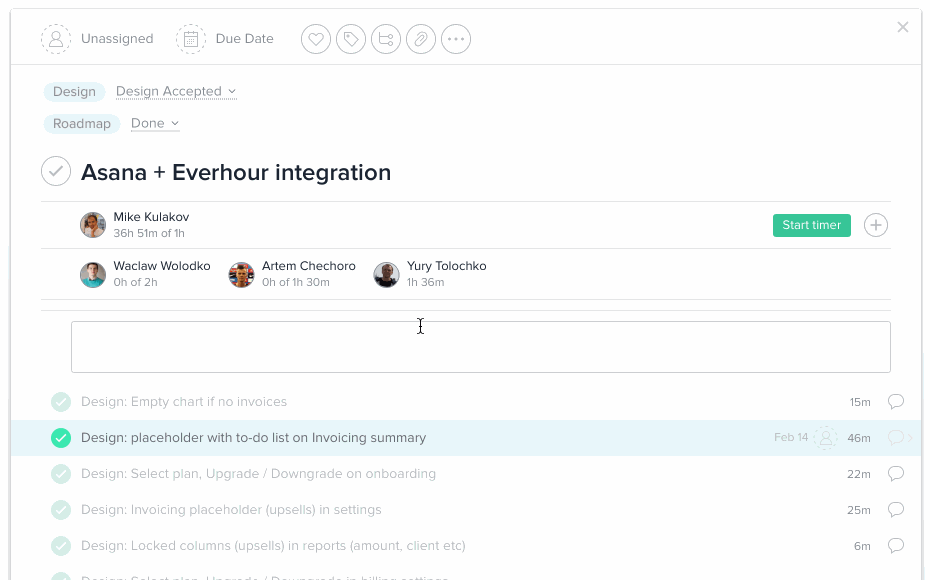 ---
👉 Estimates
Estimation is an important element of any project management approach. But surprisingly, neither Toggl nor basic options of Asana, Trello, Basecamp, Notion or GitHub don't provide these opportunities. While Everhour does!
The progress results of each colleague could be found in the task details. That is very useful when several team members are working on one task.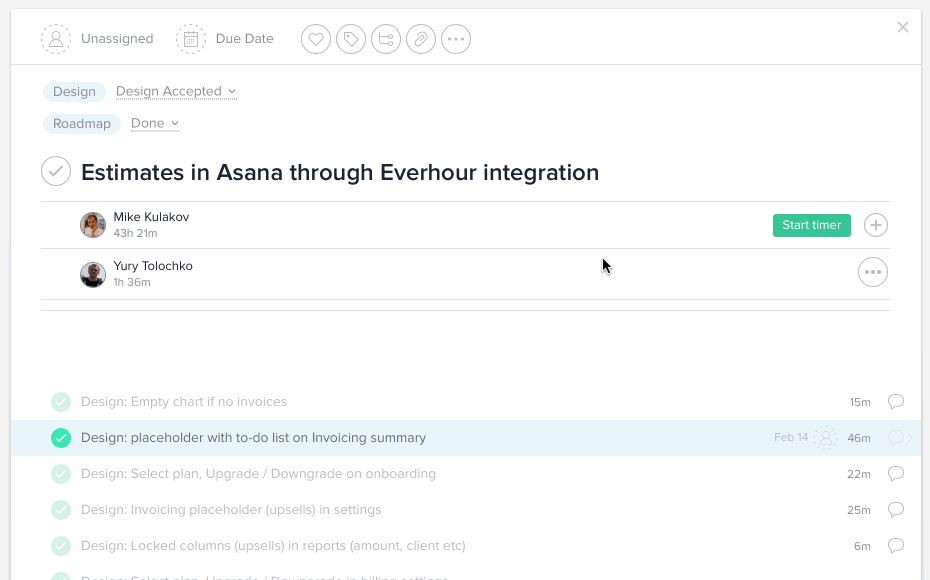 As seen on the video, there were 40 hours logged on a task. If you go deeper in Everhour, the details info can show you that development cost you 15h, 9h were spent on QA, 6 on design and 10 for BA. The details could reveal a very different picture.
---
👉 Reports
Despite some Toggl filtering and grouping options (by clients, tags, projects, team members), you are quite limited in reporting.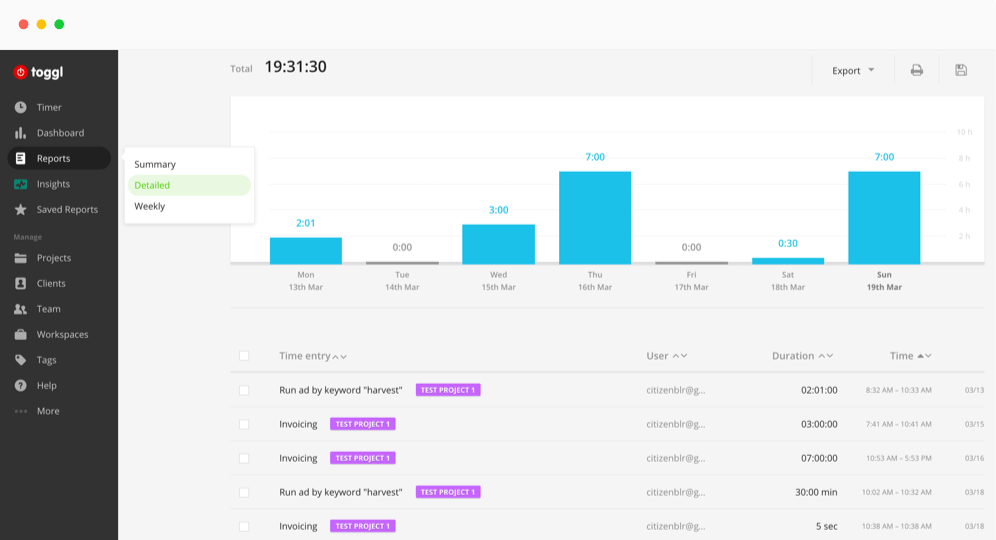 There are no fixed reports in Everhour, which allows you to construct your version for your particular goals. Easy play with columns and filters, add or exclude specific info, change orders, apply different formatting and filters.
Multiple layout types give you the possibility to see data from the best angle. Conditional formatting allows you to highlight various pieces of data in individual cells of your reports.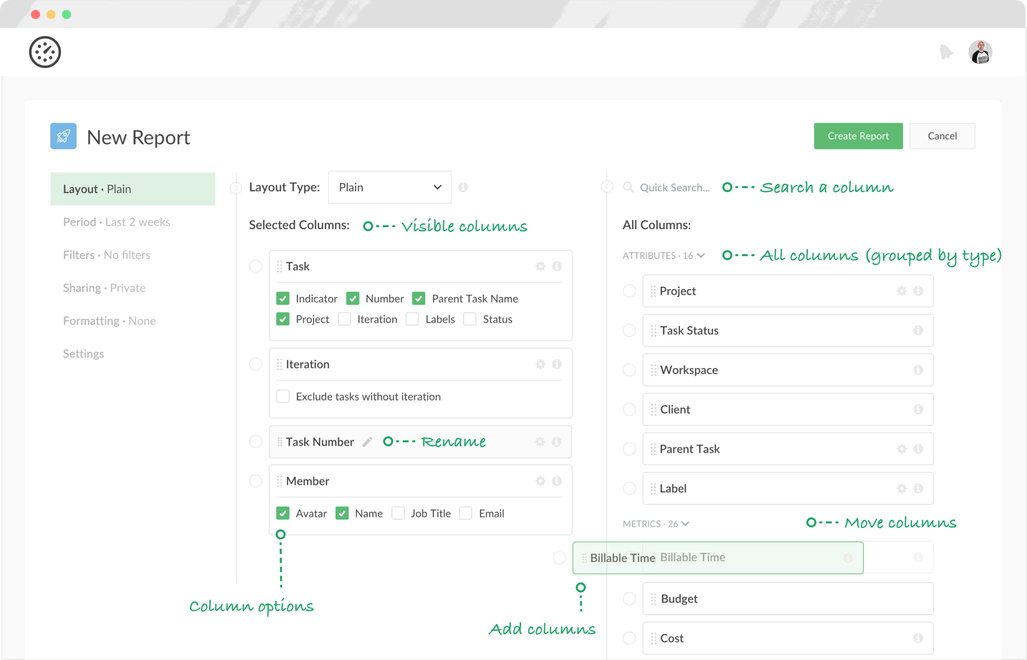 ---
👉 Find out more...
Timers page shows what your team is doing right now. Timesheet page helps to view the structured picture of the time a member spent for a week. Timecard page displays when a user started their workday, when they had breaks and when they finished their work. Timeoff page shows all vacations, sick leaves, and any other PTO types.
There are no features like that in Toggl.